A spiritual retreat
Grace, Wisdom and Conflict at Westemalle Abbey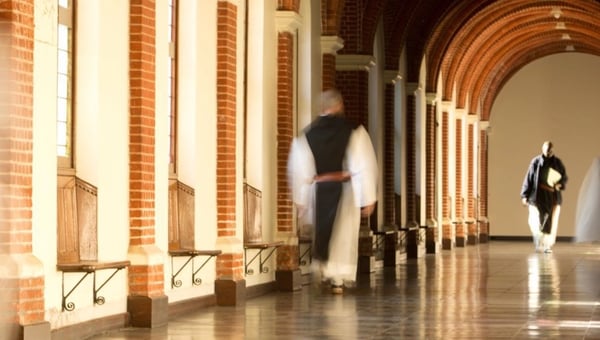 Each year the Knights of Saint Thomas More organize for themselves and men of the parish a spiritual retreat to allow themselves time and place to learn, contemplate and pray. In October 2021, the location was the beautiful Westmalle Abbey (Abbey of Our Lady of the Holy Heart of Westmalle). Since the end of the 18th century, the monks of Westmalle Abbey have dedicated themselves to a communal life of prayer and work.
Our group had Fr Edmond Grace SJ as its moderator. He led group discussions on the themes of "Grace, Wisdom and Conflict" which provoked a lot of thought and discussion.
Outside of the discussion groups the men were able to join the monks in their schedule of communal prayer throughout the day, spend time in private reflection and prayer, or enjoy exploring the wonderful gardens and countryside around the abbey.
Grace, Wisdom and Conflict at Westmalle Abbey
A spiritual retreat