Fund raising for charity
Supporting the Thari Trust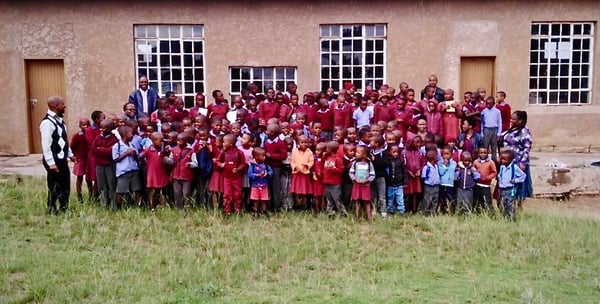 Since 2019, the Knights of Saint Thomas More have been donating funds raised through various actions to the Thari Trust. This Trust is a small group of charitable volunteers who use all the funds donated to support schools in rural Lesotho. St Michael's School is a parish primary school that is in great need for basic infrastructure such as classrooms, a kitchen and a library and has been the principle recipient.
The donations we make supplement funds raised for projects from the local community and have largely been used for rebuilding a kitchen and installing water tanks. The Thari Trust is very 'hands-on' and makes sure to involve the school, the community and a local vocational school that teaches building skills.
We are really happy to be supporting this work, as we are able to collaborate with the Trust and we know that every cent we provide is going to be used directly on the projects – no intermediaries and no administrative overheads!
The Parishioners at St Anthony's have been very generous and are pleased to support us in this very worthwhile activity.
Supporting the Thari Trust
Fundraising for charity